Fishing Whitefish Lake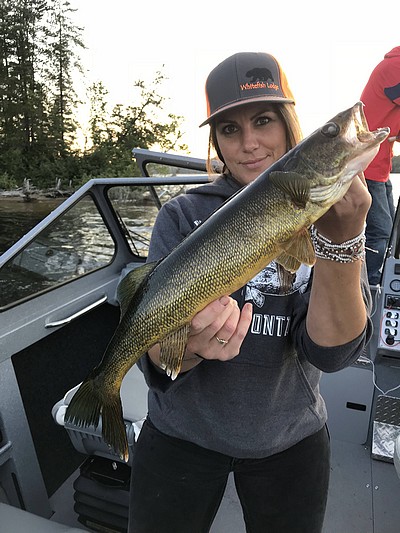 Our guests here at Whitefish Lodge can experience some of the finest, fast-action smallmouth bass, northern pike, lake trout and trophy walleye fishing available anywhere. We here at Whitefish Lodge could not be more pleased and are excited to know that the fishing is only getting better, the results speak for themselves.
The walleye are pretty amazing and most people use minnows and jigs. Whitefish Lake has a variety of fish species including northern pike, smallmouth bass, yellow perch, walleye, lake trout, and white sucker. Year-round fishing is popular and ice fishing is most definitely enjoyed on the lake.
Guests should pick up a few walleyes each day in the 3 to 4-pound range and sometimes bigger.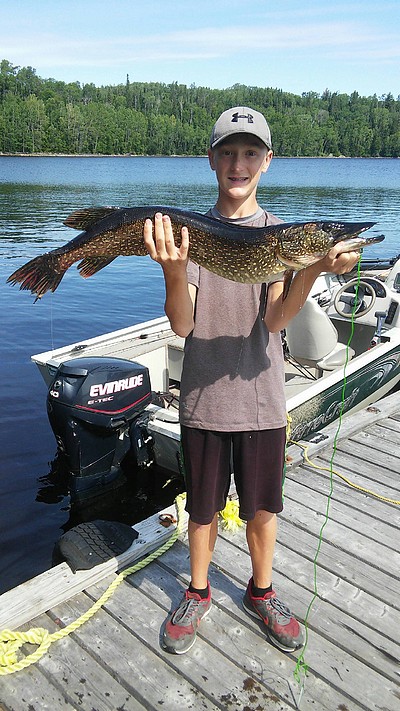 From the walleye opener the availability of nice size walleyes are excellent and we can help point you in the right direction as to where the fish are being caught. As we slide into the heat of the summer most of the big trophy Walleyes will go deep during the day. If it's the end of June or into July and you specifically want a trophy Walleye you need to fish deeper off the rocky points where you are catching the 2-pounders. Another way to get a trophy Walleye is just before dark until about 2 hours after dark troll along the sandy shoreline in 3-feet of water with small shallow running lures. Using an electric motor or casting can increase your chances. We have boats available for rent, also our premium boats are fully equiped with Hummingbird Helix fish finders, I-Pilot trolling motors with Spot Lock power anchors, live wells. First tank of fuel is free. Leeches, worms, minnows, tackle, gasoline and ice available for purcase at the lodge. Fishing licenses available online or in Wawa. With your stay you can bring your own boat and use our boat launch and tie off on our dock. DON'T FORGET YOUR LIFE JACKETS!
Wildlife is abundant, and we highly recommend bringing your camera everywhere you go when visiting! There are bald eagles, osprey, falcons, waterfowl, and an assortment of boreal forest birds -- a birder's paradise! Land animals include black bear, wolf, moose, deer, lynx, otter, beaver, and more! We provide hunting packages for Black Bear, Moose, and Wolf.
You will be pleased with the accommodations here at Whitefish Lodge.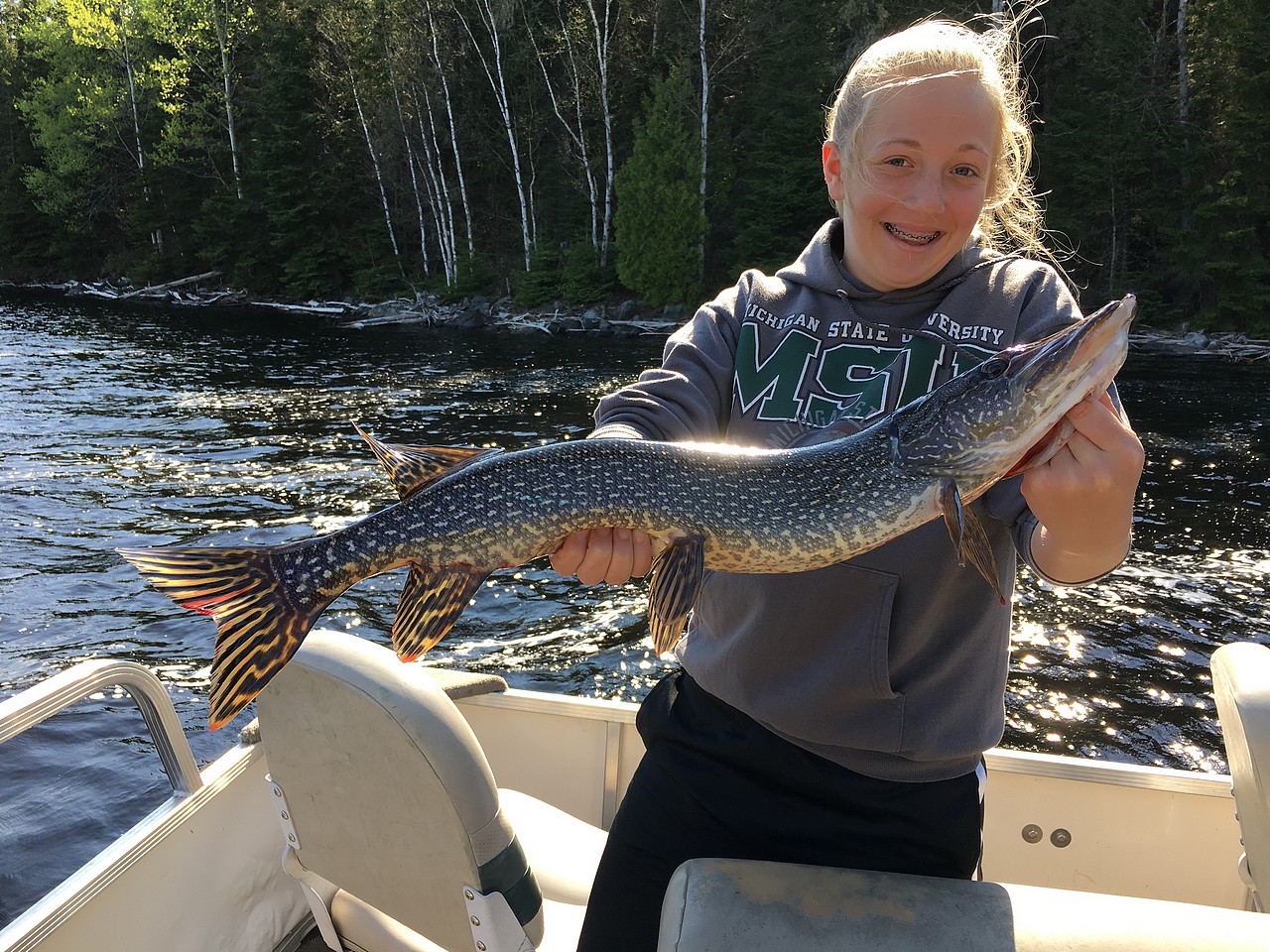 After a full day of fishing for Walleye, Smallmouth and Pike you can relax in our confortable clean cabins.
If you have recently visited us and would like to share your experience with others, we encourage you to share your experience!